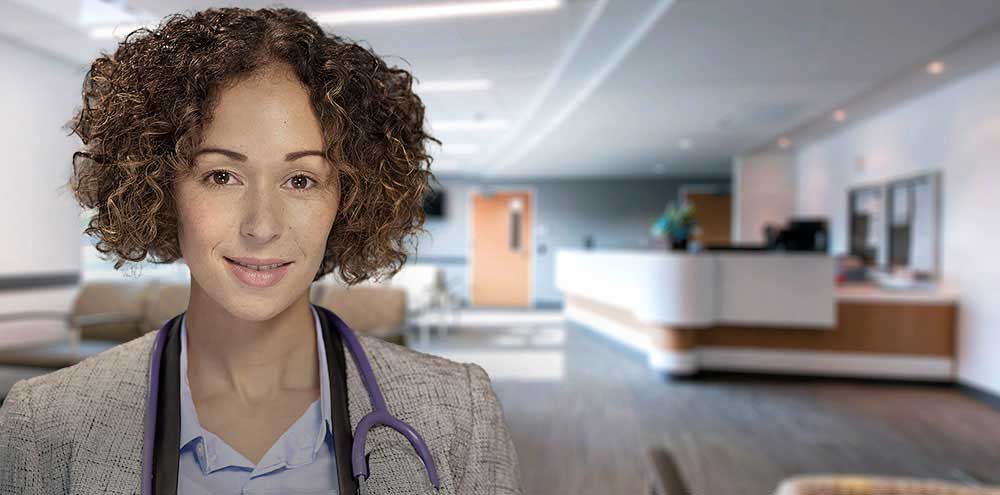 Abortion, also known as termination of pregnancy, is a safe and standard medical procedure used to end a pregnancy through surgical intervention or by taking medication that causes the contents of the uterus to be expelled.
We understand that women and pregnant people at all stages of their reproductive life can find themselves faced with making the difficult decision to terminate a pregnancy.
Our services provide women and pregnant people with a supportive, compassionate and confidential environment to discuss and assess available options. In addition, we assist you in deciding the correct procedure for you, depending on your preferences and the stage of the pregnancy.
Clients with or without Medicare card, who are undergoing a termination of pregnancy procedure at a MSI Australia clinic, are eligible for a free STI check by assessment or at your request.
We can also fit long-acting contraceptive methods after your procedure. Insertion of a long-acting contraceptive method is free for all clients choosing a surgical abortion at the time of their procedure. Clients seeking medical abortion or teleabortion can access a discounted insertion of a long-acting contraceptive method following their appointment. To find out which method suits you best, use our contraceptive quiz.
You do not need a referral from your doctor to make a booking, except in Western Australia, where it is a legal requirement.
To discuss your options or make an appointment, please call us on 1300 003 707.
Teleabortion
A medical abortion by phone, also known as tele-abortion, provides a more private way to terminate an early pregnancy up to 8 weeks gestation with medication without visiting a clinic.
Medical abortion
Medical abortion is a safe and effective method of terminating an early pregnancy, up to 9 weeks gestation, using medication rather than surgery. Medical abortion is also known as non-surgical abortion and is available in-clinic across Australia.
Surgical abortion
Surgical abortion is a safe and straightforward day-surgery procedure most often performed in the first trimester up to 14 weeks gestation. Second-trimester abortion up to 20 weeks is available in most states and up to 24 weeks in limited states but requires a more specialised procedure.
The prices shown below are based on the lowest prices nationally for Health Care Card holders. For some services, the cost to you may be different, depending on the state you live in, gestation, type of sedation, whether you have private health insurance, and more. Visit the prices page to understand the factors that influence cost, or contact us to get an exact price based on your circumstances.
Teleabortion
Starting price
Price includes the cost of medication and postage.

Teleabortion is also known as Medical Abortion by Phone.

$401.10 is lowest Health Care Card price; $432.70 is lowest Medicare Card Price.

Teleabortion services are not currently available on weekends.
Medical Abortion in Clinic
Starting price
Includes the cost of blood tests, ultrasounds, follow up appointments and treatments.

Confirm your out-of-pocket price using our Cost Estimate tool.

$550 is lowest Health Care Card price; $590 is lowest Medicare Card Price.
Surgical Abortion
Starting price
Confirm your out-of-pocket price using our Cost Estimate tool.

$650 is lowest Health Care Card price; $680 is lowest Medicare Card Price.

Add reliable contraception to your surgical abortion for FREE. Cost of insertion on the day is free. BYO contraception device or purchase one in clinic.

Price shown does not include what a surgical (admitted) procedure may cost if you choose to use private hospital insurance. Speak to your insurance provider for more information.

Costs for Dilation and Curettage are same as Surgical Abortion costs.
Choosing to have a method of long-acting reversible contraception fitted at the time of your appointment, or follow up appointment, can be a very cost-effective way of fitting reliable contraception. Ask us for more information when you enquire or make a booking.
Add contraception at the time of Surgical Abortion
Intrauterine Device (IUD) – FREE*
Contraceptive Implant – FREE*
Contraceptive Injection – FREE*
*Price does not include the cost of the IUD, implant or medication.
Teleabortion

Up to 8 weeks gestation
No referral required, except WA
Pathology tests then home
Support person recommended for Day 2
1-4% incomplete abortion risk
Medium to heavy bleeding
Variable pain
No breastfeeding for 24 hours
Follow-up required
Medical abortion
Up to 9 weeks gestation
No referral required, except WA
Clinic visit then home
Support person recommended for Day 2
1-4% incomplete abortion risk
Medium to heavy bleeding
Variable pain
No breastfeeding for 24 hours
Follow-up required
Surgical abortion
Up to 24 weeks in some states
No referral required, except WA
In an accredited clinic
Support person required for pick-up
No children allowed in clinic
Less than 2% incomplete abortion risk
Light bleeding
Sedation or local anaesthetic
Uninterrupted breastfeeding
Follow-up not usually required
What kind of abortion can I have?
There are gestation limits on which kind of abortion you can have in Australia. To check which abortion methods are available to you, use our gestation calculator by entering the first date of your last period. This will provide you with a gestation estimate in weeks and days, which will later need to be confirmed by an ultrasound.
Contact our friendly staff
Make an abortion appointment, suited to your needs
What to expect at your appointment

How is my pregnancy calculated?
You can calculate a gestation estimate by counting the days from the first day of your last period. Because it is challenging to predict when a woman ovulates, this calculation method only estimates the maximum possible gestation. The confirmed gestation after an ultrasound may provide a different result.
Is the procedure confidential?
Your procedure details will not be known to anyone without your consent. We will only call or email you to confirm your booking and ensure you have the information you need to proceed safely with your medical procedure.
What about future contraception?
While you wait to see the nurse and doctor, you may wish to consider which long-acting reversible contraception (LARC) method might suit you best. My Best Fit is your contraception advisor and can help you determine what contraceptive solution will work best with your priorities and lifestyle. As part of your time with the nurse, you will also have the opportunity to discuss your contraception options. In addition, you may be able to have a LARC fitted on the day, which can significantly reduce the cost of having one fitted. Ask your customer service advisor when you call to make a booking.
Do I need a referral from my doctor to get an abortion?
What questions will I be asked?
We will ask medical questions to help determine your eligibility for your choice of termination of pregnancy procedure when you call to make your booking.
It is essential that you are at least six weeks since your last menstrual period or have a confirmed pregnancy on ultrasound. If pregnancy cannot be seen on ultrasound, you may need to reschedule your appointment.
You will be asked questions about your medical history to ensure that any risk factors are appropriately managed at your appointment. You will also be asked to consent to the procedure after explaining the process and risks involved.
How soon can I get pregnant after an abortion?
There is no lasting contraceptive protection from having an abortion, and you can ovulate as soon as two weeks after the procedure, even if you are still bleeding. Therefore, it is important that you discuss your contraception options at your consult and begin using a reliable contraception method right away.
When to start taking birth control after an abortion?
Depending on your preferred method, there are different guidelines about when you can start using each method of contraception.
Contraceptive pill, implant or injection: Surgical abortion starts on the day of the abortion or within five days after the abortion for injections. Medical abortion begins on the day the medication is taken or within five days for injections.
IUD / IUS: Surgical abortion can be inserted at the end of the surgical procedure or a follow-up appointment. Medical abortion during your post-medical abortion consults or when you receive confirmation, the termination of pregnancy was successful.
Vaginal ring: You may insert a vaginal ring the day after your procedure, as it is sterile. However, you must wash your hands thoroughly to avoid the risk of infection while you heal.
Condoms: When you can safely resume vaginal intercourse.
Cervical cap, diaphragm: When you can safely resume vaginal intercourse.
Fertility awareness: Use a backup method until you can be confident your cycle has returned to normal.