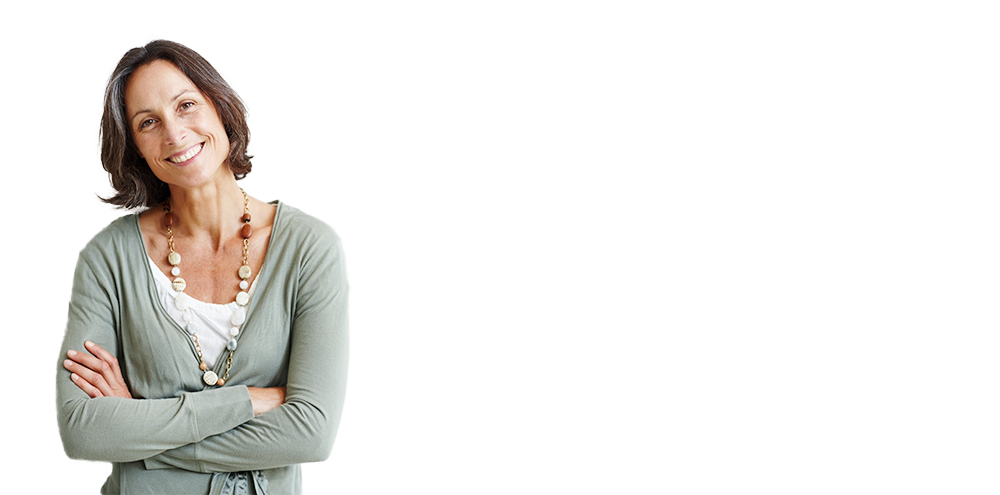 ​Tubal ligation is a permanent method of contraception, also known as 'having your tubes tied'. It involves blocking both fallopian tubes, preventing the passage of eggs (ova) to the uterus, thereby preventing pregnancy.
At MSI Australia Midland in Western Australia, we perform laparoscopic sterilisation, also known as 'keyhole' or 'minimally invasive' surgery, which requires only small incisions, minimising risk and recovery time.
About the procedure
The procedure takes about 20-30 minutes and is performed under a general anaesthetic. First, two small incisions are made on your abdomen, about 1-2cm long, through which specialised surgical instruments are inserted to see the fallopian tubes. The most common method of tubal ligation is to block each tube by placing a clip on it, though sometimes other methods are used to close the tubes.
Our Midland clinic is a modern and spacious fully-accredited day surgery clinic. Our passionate and experienced staff work extremely hard to ensure that each patient receives the most comprehensive care that focuses on their individual needs. Your welfare is of utmost importance to us, which is why we offer free decision-based counselling and nurse aftercare services to help you before, during and after your procedure.
You will need a referral from your GP to access tubal ligation services at our clinic. Your GP can find further details on our page for Heath Care Professionals, which includes a template to facilitate the referral.
Tubal ligation cost
Tubal ligation costs vary on several factors, including where you live (there may be special funding arrangements), whether you have private health insurance and your policy.
Contact us on 1300 003 707 to accurately assess what it may cost you based on your circumstances.
It is crucial that you not eat anything (including lollies or gum) for 6 hours before your appointment. If you do not fast, we will need to cancel or reschedule your appointment.
You must not drive a motor vehicle for 24 hours following your appointment, and you must have someone to accompany you home. You cannot travel home alone by taxi. If your arrival is delayed, please call in advance to let us know.
When you book your appointment, we will provide you with an information pack by email, which has important information about your procedure. Please ensure that you read it carefully.
On the day of your procedure, you must bring the following to the clinic:
Your referral from your doctor if you are a private patient
You must present photo identification
Medicare card. If you don't have one, you will pay a higher fee. Call Medicare on 13 20 11 beforehand to see if you are eligible for a card
Private health insurance card as you may be able to make a claim
Concession, Healthcare or Pension card if you have one
Any medication you are currently taking, including inhalers
Cash, EFTPOS or credit card for payment on the day. Visa, MasterCard or AMEX accepted
Optional items to bring:
Books, magazines or a digital device to read while you are waiting
Please be advised that children are not permitted at our clinic, in the halls, or outside courtyards.
You will spend some time in a bed following your procedure, then a reclining chair in the recovery suite. The nurse will provide care for you post-procedure, and you will not need to see the doctor unless you are experiencing any unusual pain or discomfort.
You will need to arrange for someone to drive you home following any surgical procedure. You must arrange this before the procedure commences, as we cannot proceed without the name and number of the support person designated to pick you up. As we have a duty of care, we cannot allow you to travel home alone by taxi.
The most common side effects and complications post-procedure are:
After a general anaesthetic, you may feel tired and nauseous. So when you get home, make sure you rest and limit your physical activity.
You will likely have some discomfort where the incisions were made. You may also have muscular aches and pains from the anaesthetic and pain in your shoulders from the gas put in your abdomen during the operation. This discomfort should settle in a couple of days.
You may take over-the-counter pain relief, like Panadol, Panadeine, Ibuprofen or prescribed tablets for pain, cramps or headaches.
You should be able to resume normal activities after a couple of days.
You may notice a small amount of vaginal bleeding (spotting) for a few days following your procedure. This can be caused by the instruments used to perform the procedure. Please refrain from using tampons to decrease your risk of infection.
Our expert team will cover the incision sites with a film dressing. The water-proof dressings need to be left in place for five days following your surgery. After five days, you may remove them.
If you have concerns or questions about what is normal, please call our aftercare service at any time on 1300 003 707.
How effective is tubal ligation (female sterilisation)? Is it safe?
Tubal ligation (female sterilisation) is a highly effective (>99.5%) form of contraception. As you may have already ovulated before the procedure, we advise using another form of contraception until your next period. Serious complications following the procedure are rare (less than 1 out of 1,000 women), with no long-term side effects. The procedure will not affect your hormones or menstruation cycle.
Is tubal ligation (female sterilisation) reversible?
As tubal ligation is considered a permanent method of contraception, it is strongly recommended that only women who are certain they do not want more children or children at all have the procedure. However, if you think you might change your mind, you and your partner should consider an alternative method of contraception and wait until you are certain of your decision.
While our team can sometimes reverse tubal ligations, the chances of falling pregnant are only around 50%, and a reversal may cause a higher risk of ectopic pregnancy (when the egg implants outside the womb).
How much time do I need off work/exercise?
You will usually need a couple of days off work and avoid strenuous exercise.
How long will I need to avoid sexual activity?
You should not have sex or put anything in your vagina for a couple of days.
What is the length of the procedure?
The procedure usually takes around 30 minutes.
How long will I need to stay at the clinic?
You will be at the clinic for 2-3 hours, as you must be admitted, prepared for anaesthetic and the procedure.
What type of sedation is used?
The procedure is performed under a general anaesthetic, which is different from IV (conscious) sedation in that you will 'go under' and not be conscious for the procedure.
Contact our friendly staff
Book a tubal ligation (GP referral required)